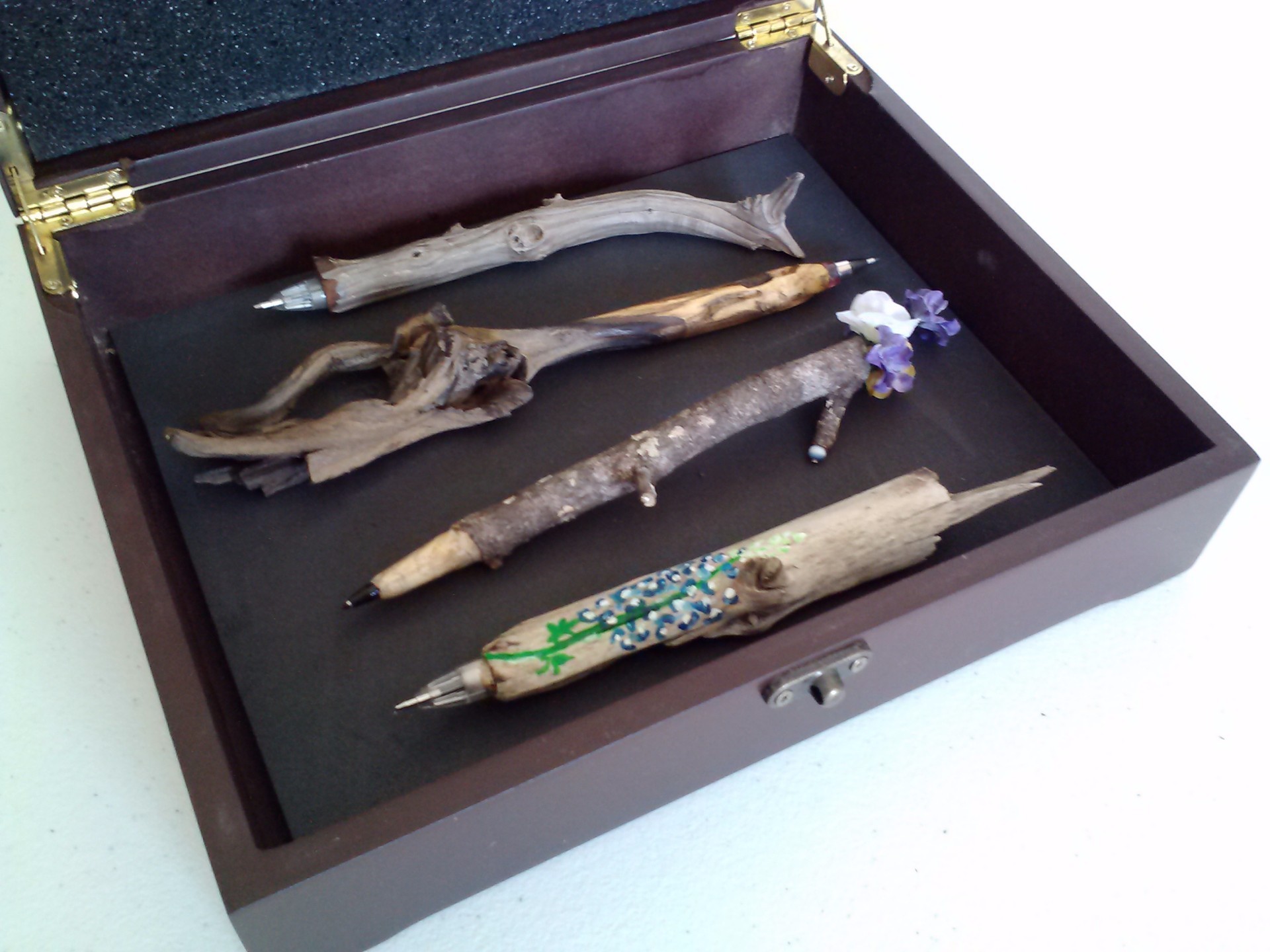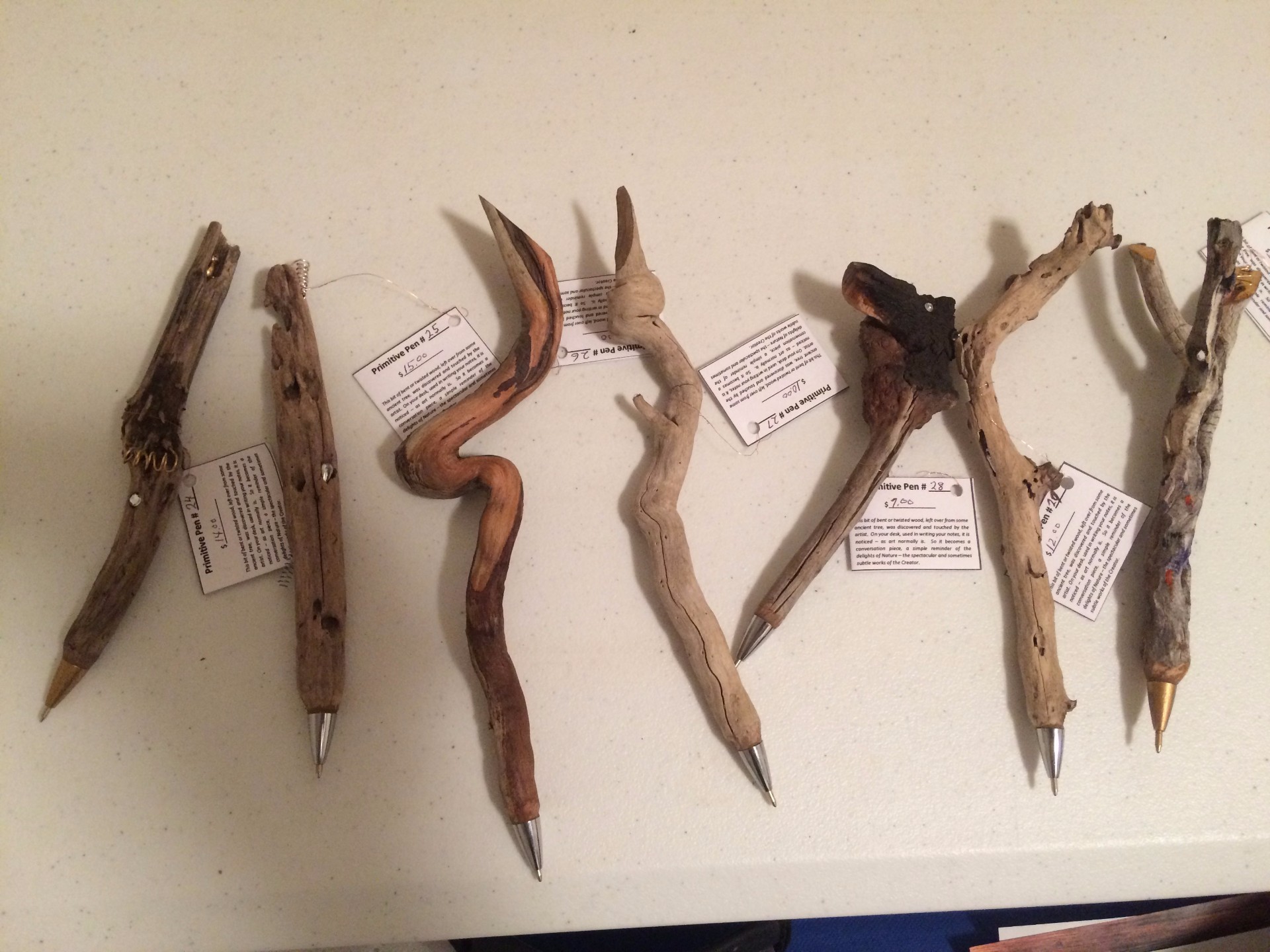 PrimitivePens...
are sticks and twigs, formed, then found in the mountains, deserts and shores of this great nation... Each is selected by the artist with the hope that its unique shapes and twists will become a creative inspiration on your desk. After all, in a way, each pen has its beginning in the Creator's inspiring natural world and, amazingly, found its way to your desk.
But finding is only half the fun. Each one must be imagined and manipulated, touched and "tampered with" - so that the PrimitivePens you select (for unusual gift or enjoyable personal use) will provide many moments of delight.
As to the manipulation (tampering), there are three stages: There was a significant search effort of trial and error, in locating the high quality black refill (Pilot fine refill #77210) that would meet all the requirements of this art project. Then there is the jig for drilling the three-inch channel to receive the refill. And finally the "touches" - a sparkly "diamond", perhaps some paint or jewlers wire or any number of other "accents." Occasionally one of the pens gets promoted to "Desk Pen Set" by being magnetially installed into a picture frame - easily accessable for your creative writing.
There are two ways to explore/acquire one or more of the current PrimitivePens:
1. Send an e-mail to "jgginder@onemain.com" Type "PrimitivePens" in the Subject Line. Then simply include your first name and the phone # (for a smart phone that has the "facetime" feature). I will call you and show you the PrimitivePens that are available. If you wish to purchase one or more of the PrimitivePens available, I will send the package immediately and you will mail the payment when you receive the package.
2. Go to the Etsy website (etsy.com) and enter a search for "artistic twig pens." You can order through Etsy, any of the several listings you find there.
Glenn Ginder