The GraceVine Story
In 2020, while enjoying a short hike on the Appellation Trail (Cumberland Valley, PA), I was fascinated by a vine/shrub area along the trail. The many dried, short, curly vines inspired my artistic interest. I gathered a handful of the small (1"-4") "gems" of Nature. In my art studio they soon became the focus of several kinds of artistic expressions - including framed wall hangings, miniature abstract art pieces, candle holders and table favors.
When friends or family come for special dinner, you can accent each table place-setting with a simple and unusual touch of art. These inexpensive GraceVine favors will inspire your family and friends to reflect on the wonders of Creation. They will be amazed as they observe/examine these unusual natural twigs (although these "GraceVine" favors appear fragile, they are reasonably durable). If they are examined closely, they will display fascinating, intricate growth patterns - twists and turns that are the amazing features of these unique treasures of Nature.

Glenn Ginder
Dinner table favors
(Go to Etsy,com (search for "GraceVines")
Di-Vine Frames
(Inspirational wall hangings to stimulate imagination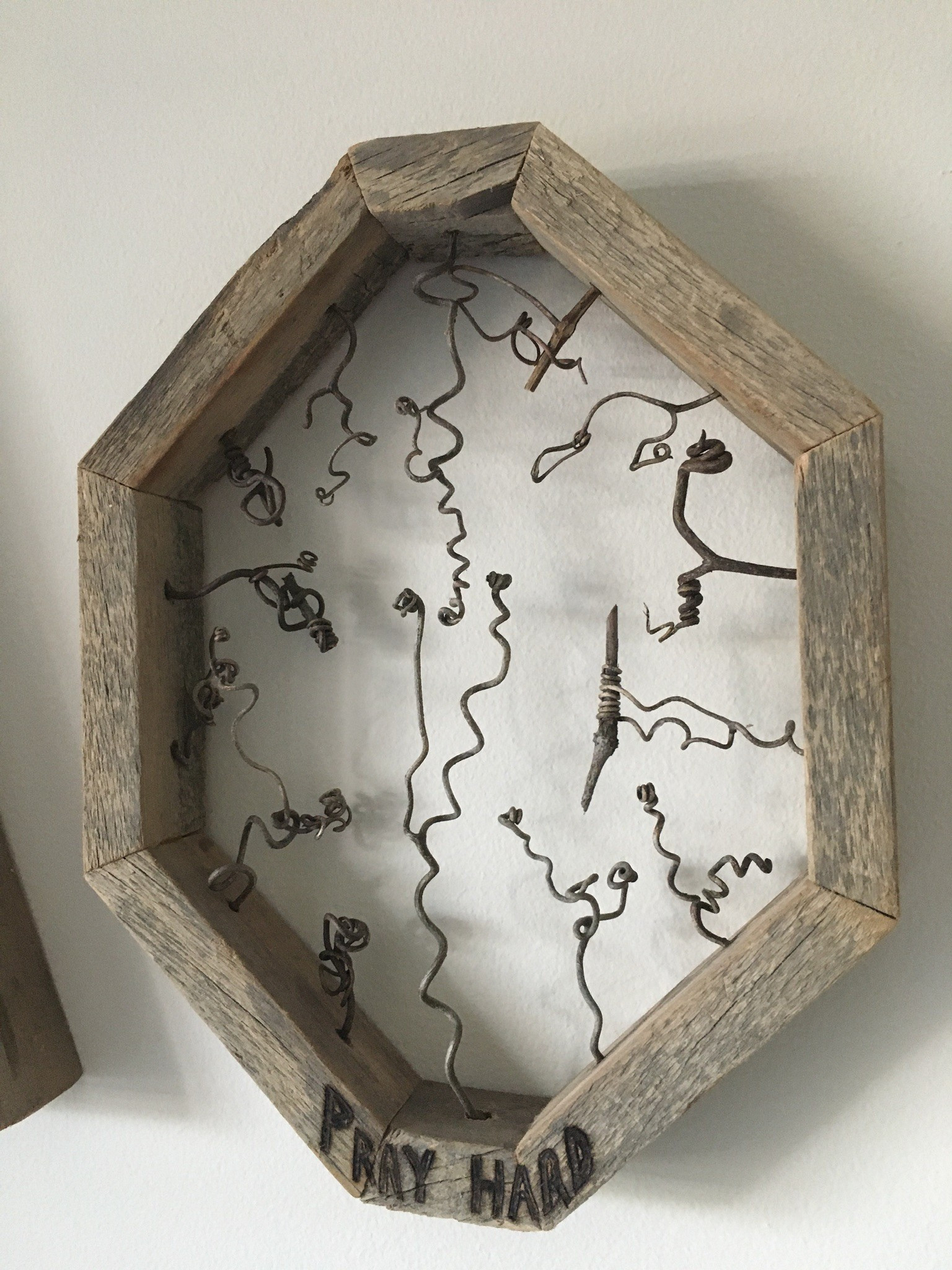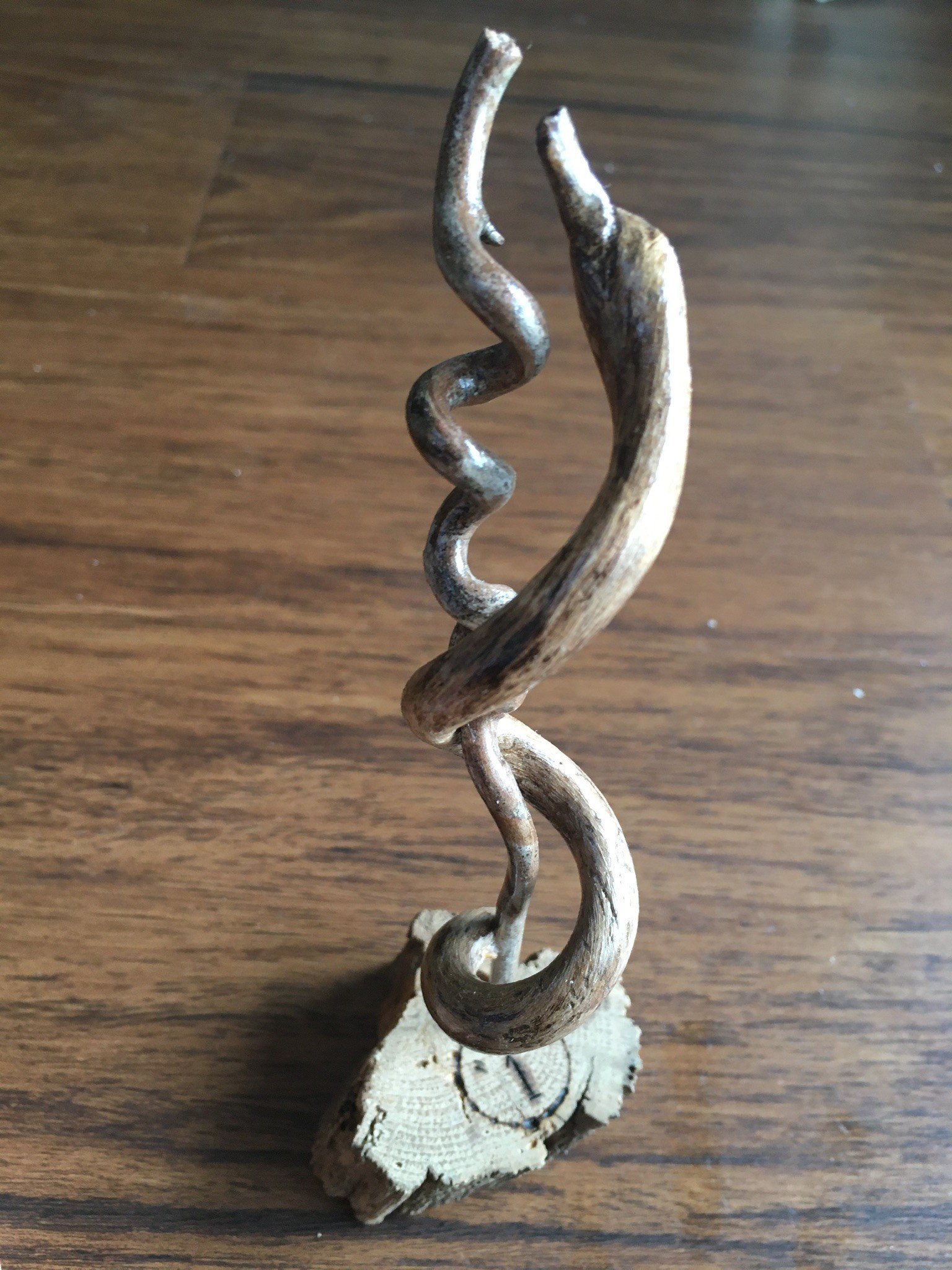 Art Forms...
Art is in the eye of the beholder... This piece is called "1" to suggest the beauty of marriage
Several variations of these unusual"GraceVine" creations are available.
Go to
"www.etsy.com"
Search for: "Di-Vine Frames" or "Artsy Dinner Favors" or PrimitivePens"